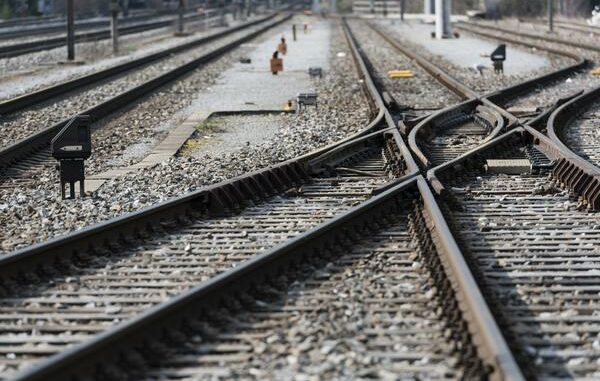 Angola and the Democratic Republic of Congo (DRC) have decided to renovate a railway line linking the Congolese mining regions to the Atlantic Ocean in the hope of boosting mineral exports and their economies.
Earlier this week, Luanda and Kinshasa granted a group of investors a 30-year concession to operate the line linking the Angolan port of Lobito to Kolwezi, in the heart of the DRC's mineral-producing region, particularly copper.
Partly financed by the United States, this $555 million project is expected to develop exports of copper ore and other products, boost regional trade and strengthen Angola's ties with Western countries.
The 1,700 km railway line was built 100 years ago by British investors. But the Angolan part of the line was closed at the height of the civil war that ravaged the country between 1975 and 2002, and then left to decay.
Rebuilt by a Chinese company, it reopened in 2015, but traffic has never really picked up again, with around one train every fortnight, according to Vecturis, the Belgian operator that runs it and is now part of the new concession.
The Congolese section, which dates back to colonial times, has been poorly maintained, according to Marcel Lungange, in charge of infrastructure at SNCC, the DRC's national railway company.
"We have an average of three derailments a day because of the dilapidated state of the tracks, and in many places our locomotives are running at two kilometers an hour", he said.