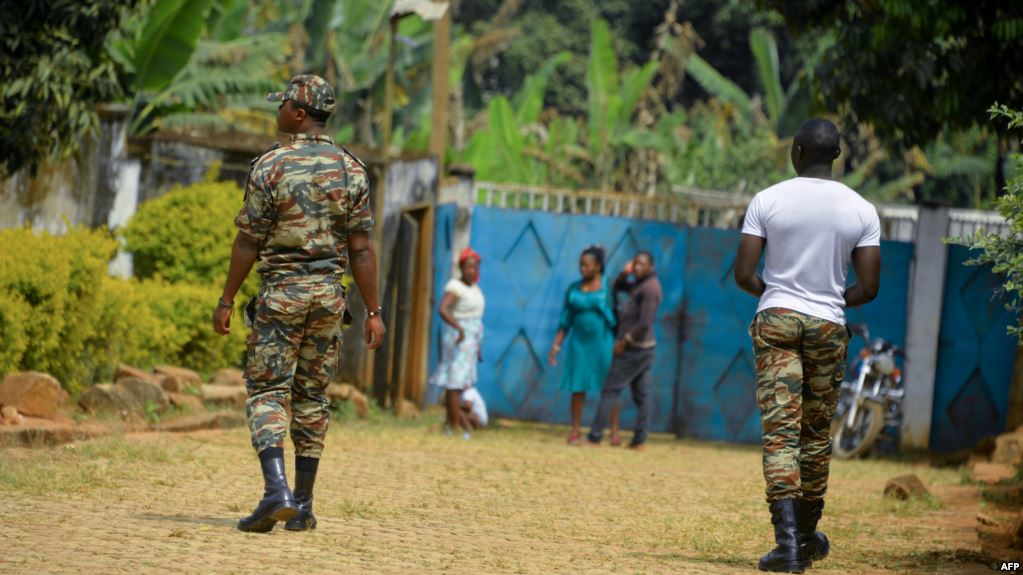 Armed separatist rebels killed around ten civilians on Sunday in Cameroon's North-West region, where a bloody conflict is pitting the army against independence fighters from the English-speaking minority, the Ministry of Defence announced on Monday July 17.
The events took place in a district of Bamenda, the capital of Cameroon's North-West region, one of the country's two regions, along with the South-West, populated mainly by Cameroon's English-speaking minority, some of whom feel ostracized by the country's French-speaking majority, which has been ruled for more than 40 years by 90-year-old President, Paul Biya.
Since late 2016, they have been the scene of a deadly conflict between separatist rebels on the one side and the army and police on the other, with both sides regularly accused by international NGOs and the UN of crimes against civilians.
At 7:30pm (18:30 GMT) on Sunday, near a drinking establishment, "around ten secessionists (…) dressed in uniforms similar to military outfits and armed with automatic weapons" rounded up several "citizens before opening heavy and indiscriminate fire on them", and "also fatally wounding some customers" seated at tables, Colonel Cyrille Atonfack, in charge of communications for the Ministry of Defence, said in a statement. The provisional toll is 10 dead and two injured.
An investigation has been opened by the "administrative and judicial authorities", said the Ministry of Defence, while operations are continuing to find the assailants. On 9 May, a 26-year-old journalist, Anye Nde Nsoh, was killed by separatist rebels in a bar in the same locality. According to the International Crisis Group (ICG), the conflict has claimed more than 6,000 lives and forced more than a million people to flee their homes.