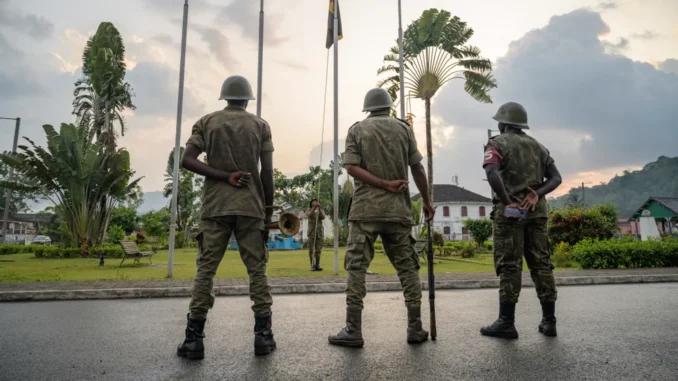 The deputy Chief of staff of the São Toméan Armed Forces, Armindo Rodrigues, accused by the courts in the barracks attack case, was dismissed on July 17 at a meeting of the Higher Council of National Defence chaired by the Head of State.
In addition to Armindo Rodrigues, the Army commander, José Maria Menezes, also accused in the barracks attack case that took place on 25 November last year, as well as the Armed Forces inspector and the commander of the Coast Guard, were also dismissed.
The spokesman for the Superior Council of National Defence, Marçal Lima, said that these dismissals are not related to the events of last year, assuring that they were essentially "for purposes of mandate conferred by law", namely in the case of commanders, and others for the vacancies in the functions.
The spokesman said that at the meeting, chaired by the President of São Tomé, Carlos Vila Nova, the new head of the military house, the commander of the coast guard, the commander of the army and the new inspector of the Armed Forces have already been appointed, but referred to the Government to publicize the names.
In addition, the officers who will represent São Tomé and Príncipe in the Multinational Force of Central Africa (Fomac) and the Regional Maritime Security Coordination Centre of Central Africa (Cresmac) have been appointed.
Marçal Lima assured that issues related to the events of 25 November were not analyzed at the meeting called by the head of the São Toméan state, with the participation of Prime Minister Patrice Trovoada and some members of the government, as well as senior military and police leaders.
The deputy chief of staff, Armindo Rodrigues, and the army commander, José Maria Menezes, are accused by the public prosecutor's office of torturing and killing four men in the assault on the armed forces barracks in November.