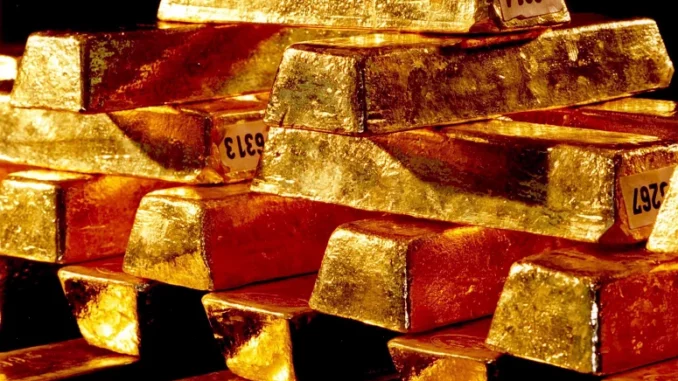 Banco de Cabo Verde's (BCV) gold investment portfolio totalled 3.024 billion escudos (€27.4 million), a decrease of 47.03% compared to the previous year, according to the regulator's report and accounts published Tuesday July 18.
According to the Central bank document, the decrease in reserves was mainly due to the sale of 50% of the gold in the portfolio, as part of the strategy defined by the Bank regarding assets under management abroad.
The aim was, according to the Cape Verdean banking regulator, "to take advantage of favorable market conditions, as a safe haven asset, and the appreciation of the US dollar, associated with the outbreak of the conflict between Russia and Ukraine".
The same source recalled that on 31 December 2022, the price of gold on international markets fell slightly compared to the same period last year and stood at USD 1,824.02 per troy ounce.
"It should be noted that from April to October 2022, there was a continuous movement of devaluation of the yellow metal, having registered on that date 1,633.56 US dollars per troy ounce," the BCV continued in its annual report. In 2021, also in a report and accounts, BCV indicated that the investment in gold reserves increased by 4.69% to 5,710,265 escudos (€51.6 million), with the quantity remaining unchanged at around one ton.