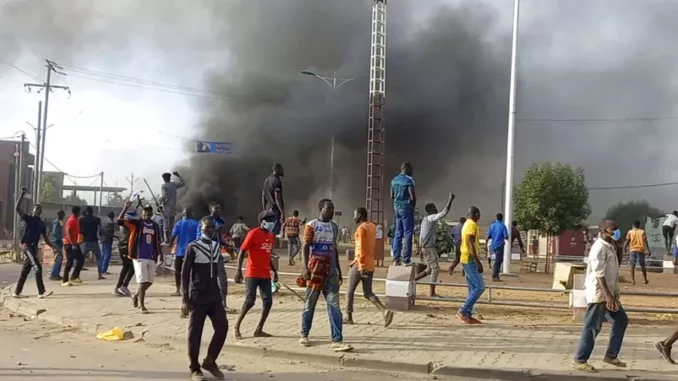 Mahamat Idriss Déby Itno, leader of the transition in Chad, has freed 110 rioters arrested in October 2022 in nationwide protests against a national dialogue decision to maintain the son of former leader Idriss Deby Itno in power and to lead the transition.
"People tried and convicted for acts of unauthorized assembly, intentional assault, arson and destruction of property following the events of October 20 will benefit from a presidential pardon," a decree disclosed on Tuesday July 18 by Chadian leader said.
Authorities in October 2022 arrested over 600 people in connection with illegal protests in several cities of the country including capital N'Djamena to reject the choice of Mahamat Idriss Déby Itno to lead the transition, following a national dialogue brokered by Qatar.
The 110 people were tried and sentenced to between 18 months and 5 years in prison. Prior to the decree, 436 other people sentenced for taking part in the October 20 protests, were also released in less than four months.