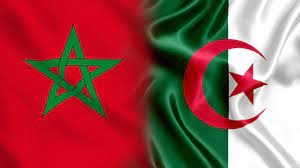 King Mohammed VI has said that Moroccan-Algerian relations are stable, voicing hope to see relations between the two neighboring countries improve and return to normality.
In the Throne Day speech he delivered on Saturday evening, the Monarch tells again the Algerian leaders and people that "no evil will ever be done to them, nor will any harm ever come to them from Morocco".
"I want them to know that we attach special importance to the bonds of affection, friendship, exchange and interaction between our peoples," affirmed the Monarch, hoping that things would return to normality and that borders reopen between the two neighboring, sister countries and peoples.
The Monarch also reaffirmed Morocco's unwavering position regarding the "just cause of Palestine and the legitimate right of our Palestinian brothers and sisters to set up their independent State, with East Jerusalem as its capital, and to make sure all peoples in the region enjoy security and stability."