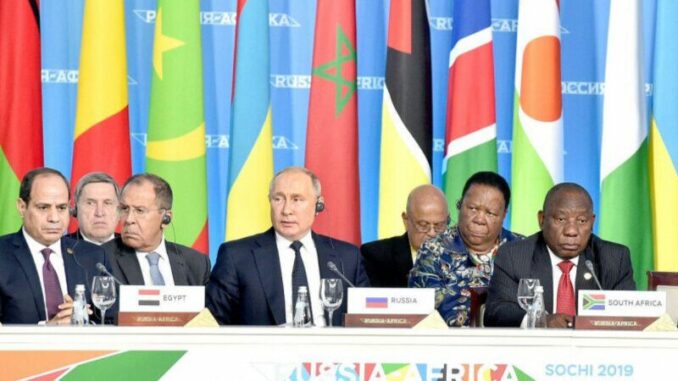 Speaking at a two-day Russia-Africa summit in St.Petersburg, Russian President Vladimir Putin has committed to gift tens of thousands of tons of grain to African countries in order to fulfill what he called Moscow's crucial role in ensuring global food security.
To fulfill its role in global food security, Russia aims to offer both commercial and assistance-based grain shipments to countries like Burkina Faso, Zimbabwe, Mali, Somalia, the Central African Republic, and Eritrea, Putin told African leaders.
"We will be ready to provide Burkina Faso, Zimbabwe, Mali, Somalia, Central African Republic, and Eritrea with 25-50,000 tons of free grain each in the next three to four months," the Russian president said. Putin's move comes after a failed Black Sea grain agreement with Ukraine, despite Western sanctions limiting Russian exports and amid efforts to strengthen his country's presence and influence in Africa.
Since its first summit with Africa countries in 2019, Russia has intensified its efforts to gain business and influence on a continent where its Wagner mercenary organization has been operating in several countries.
According to Putin, a parallel agreement pledging to expedite Russian grain and fertilizer exports had been disregarded in response to criticism from the West of Moscow's decision to abandon the Black Sea grain arrangement, in which it had let Ukraine transit grain from its seaports despite the conflict. But the deal's failure and Russia's shelling of the Danube river ports, which Ukraine had been using as a detour for exports, have led to a 10% increase in world wheat prices over the previous 10 days.