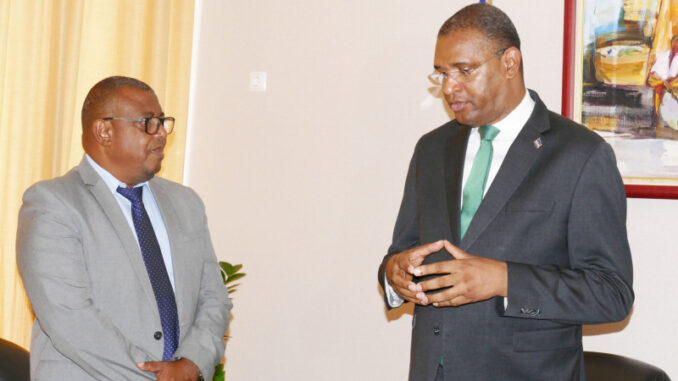 The new Director of the Public Finance Council said Thursday August 3 that the institution's "highest priority" is to comment on the 2024 budget and called for "greater proximity" to organizations linked to the sector.
"We believe that there should be greater proximity between the Public Finance Council and a set of institutions that are related to this process", said Osvaldo Borges, in Praia, after leaving the meeting with the President of the National Assembly, Austelino Correia.
The first president of the Public Finance Council, who took office almost two months ago, said that there must be a link between the institution and parliament.
"I think that in the functioning of parliament and as a new institution that is created, there must be an articulation between these two institutions. Since we make an independent assessment of the entire budget policy process, we thought it would be good to start our meetings with parliament and collect a set of information", Borges said, noting that the "highest priority" at the moment is to pronounce on the 2024 budget.
As he explained, the purpose of the meeting is to present the institution and learn about the schedule for the debate on the 2024 State budget and deliver the report on time.
"Our meeting has to do with the alignment of agendas, since we are a consultative body for parliament, the government and society and as in the months of October and November, are months when the budget is discussed, we wanted to know what the dates, the parliamentary calendar, so that we can also articulate with our agenda and have the reports", he said.
The director said that the institution is in an installation phase, so they wanted to share with the president a set of concerns, recognizing that in the beginning, there will always be aspects that have to be improved.