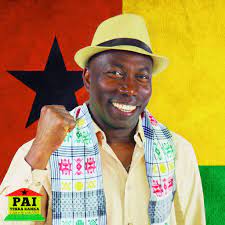 The Inclusive Alliance Platform — Terra Ranka, winner of Guinea-Bissau's legislative elections, has not yet been invited to submit a proposal for a name for the post of Prime minister, coalition leader Domingos Simões Pereira said on Thursday August 3.
"None, until this moment none. All the communication that we have some knowledge of is public and what you have transmitted", said Domingos Simões Pereira, also leader of the African Party for the Independence of Guinea and Cape Verde (PAIGC) and president of the National People's Assembly, the Guinean parliament.
The PAIGC leader was speaking to journalists at the party's headquarters in Bissau, where ceremonies are taking place to mark August 3, 1959, when Guinean dockers and sailors demanded better working conditions and their protests were repressed by Portuguese forces, causing dozens of deaths.
On Monday, Guinean Head of State Umaro Sissoco Embaló told reporters that he was awaiting notification from the National People's Assembly that there is a new parliamentary majority.
"Our interpretation is that the release of the final results by the CNE (National Electoral Commission) is followed by publication in the Official Bulletin and, therefore, with this publication all the data is sent to the different sovereign bodies and is sent for some purpose", stressed Domingos Simões Pereira.
Guinea-Bissau held legislative elections on June 4, which were won by the PAI — Terra Ranka coalition with a majority, obtaining 54 of the 102 deputies of the People's National Assembly.