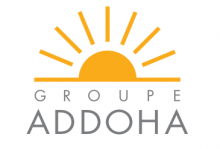 Morocco's Addoha group features among five operators selected to carry out Ghana's national social housing program that was launched this week by President Nana Akufo-Addo.
The Addoha group, which is one of five local and international operators selected to develop this national program, will build 1,600 affordable housing units.
The national social housing program, spearheaded by the Ghanaian authorities under the name "My Home, My Peace", aims to produce 8,000 affordable housing units in Accra and 6,000 units in Dedesua, in the Ashanti region.
With this new real estate program, the Moroccan group continues to expand its activities in Ghana and reinforces its regional presence as a major player in South-South cooperation.
Addoha has constructed 5,000 units in Ghana, all segments combined, and over 30,000 units in the sub-region.