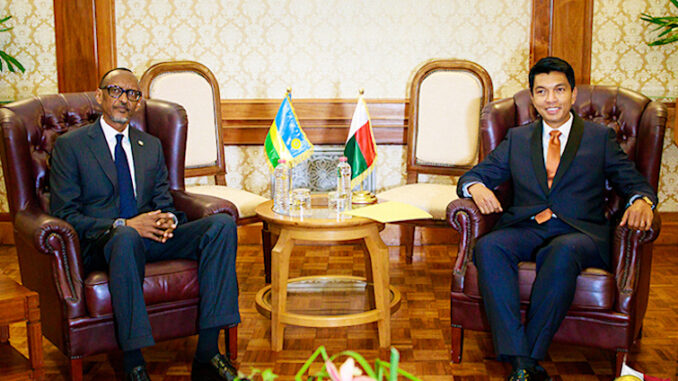 Madagascar's President Andry Rajoelina will pay a visit to Rwanda on August 7-8 at the invitation of his Rwanda counterpart Paul Kagame.
The Malagasy leader will be accompanied on the trip by a large delegation including government officials, parliamentarians and business people from the private sector, 'Madagascar Tribune' reports, citing a statement from a Cabinet meeting held on Wednesday August 2.
The visit, the statement added, will be lined up with bilateral agreements between the two countries covering a range of domains.
Rajoelina aims, through the visit, to benefit from Rwanda's experience of rapid growth. In fact, Rwanda is one of the African countries that have experienced considerable economic growth and development in recent times.
Kagame visited Madagascar as guest of honor of the country in 2019 during a national commemoration of the independence in June that year.