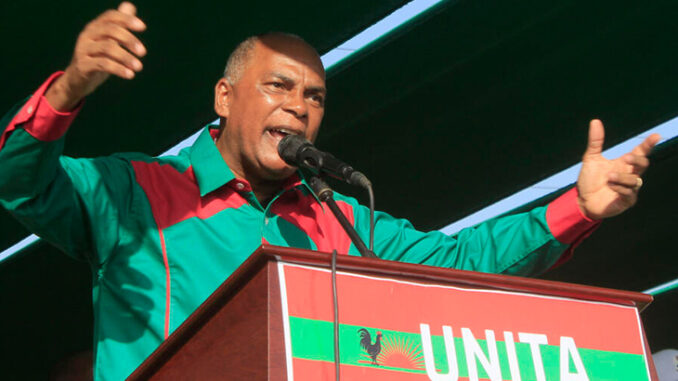 The president of UNITA, Angola's largest opposition party, said on Sunday August 6 in Luanda that the initiative to oust the President of the Republic, João Lourenço, is to materialize.
Adalberto Costa Júnior spoke Sunday to a crowd of people, who participated in a march, in honor of the founding leader of the National Union for the Total Independence of Angola (UNITA), Jonas Savimbi, for another birth anniversary.
"What we are doing is nothing more than looking at the laws and using the country we have. They are trying to sell the idea that the dismissal process is war, the dismissal process is instability, this is fear talking, it is the lack of democracy talking, it is the lack of preparation talking", said the UNITA president, quoted by Notícias ao Minuto.
At stake is a proposal for an initiative to prosecute and remove the Angolan President that UNITA presented last month for allegedly subverting the democratic process in the country and consolidating an authoritarian regime that undermines peace.
In a speech, in which he highlighted the achievements of Jonas Savimbi, the UNITA leader said that the act served as "a just tribute to the founder", also speaking about the current situation in the country.