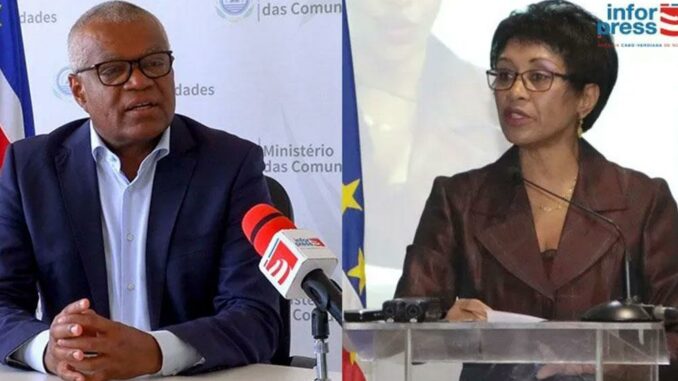 Cape Verde and Côte d'Ivoire have expressed their willingness to strengthen political and diplomatic dialogue and set up a joint partnership Commission in areas such as economy, agriculture and justice.
The wish was expressed by Ivorian Deputy Foreign Minister, Adom Kacou Houadja, and by the Ministers of Communities of Cape Verde, Jorge Santos, and of Justice, Joana Rosa, who were on a four-day official visit to Côte d'Ivoire.
According to the Government of Cape Verde, the Minister of Communities addressed during the talks public policies for Cape Verdean communities abroad, and presented the program for the free granting of nationality to descendants, the mapping and census of the country's diaspora, the strengthening human capital, and promotion of diaspora entrepreneurship as priorities for the Government of Cape Verde.
The Minister of Justice stressed the need to conclude an agreement at the judicial level between the two countries, namely in terms of extradition and the various threats such as drug trafficking and money laundering.
"All Cape Verdeans have been here for almost a century and the people of Côte d'Ivoire are coming to know Cape Verde at a difficult time. Now we are here to relaunch our cooperation, talk about the present and project the future in terms of development", said Jorge Santos.
The Ivorian minister said that the two countries had signed a dozen cooperation agreements, but that none was materialized.