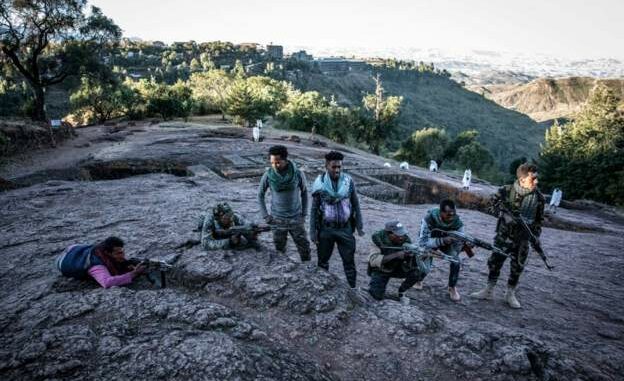 Ethiopia's human rights watchdog expressed "serious concern" on Monday August 14 about the fighting in the northern Amhara region, as well as the "massive" arrests of ethnic Amhara people in the country.
At least 26 people were killed on Sunday August 13 in an airstrike in Finote Selam, in Ethiopia's embattled Amhara region, a local hospital official and a resident told media on Monday.
The strike was the deadliest reported since fighting broke out in early July between the federal army and Amhara fighters, including the nationalist Fano militia, in Ethiopia's second most populous region. The federal government declared a state of emergency on August 4 in response to this upsurge in armed violence, which threatens to engulf northern Ethiopia just nine months after the end of a devastating conflict in the neighboring Tigray region. The state of emergency was ratified by a vote of parliament on Monday.
"Twenty-two bodies were brought to hospital, while four other seriously injured people died shortly after arrival," said the head of the hospital in Finote Selam, a town in the southern Amhara region around 170 kilometers from the regional capital Bahir Dar. Speaking on condition of anonymity for security reasons, he added that the hospital had also received "55 wounded patients, more than 40 of whom are seriously injured".
A local resident said, also on condition of anonymity, that he had "personally helped to bury the bodies of 30 victims (…) as well as transporting many wounded victims". The strike hit the center of the town on Sunday morning, when it was under the control of the Fano militia. The Ethiopian army entered the town on Monday afternoon, said the local resident.