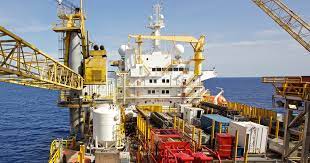 Consulting firm BMI estimated on Sunday August 20 that Mozambique's economy will grow by 6.5% this year and 4.2% next year, driven by increased production and exports of liquefied natural gas.
"We expect real growth in Mozambique's Gross Domestic Product (GDP) to accelerate from an estimated 4.1% in 2022 to 6.5% in 2023 and 4.2% next year," reads the analysts' commentary on the latest data from Mozambique's National Statistics Institute, which points to an increase of 4.2% in the first quarter of the year, year-on-year.
"Although Mozambique was hit by Cyclone Freddy in March, which caused widespread damage to infrastructure and a slowdown in private sector activity, this was largely offset by strong growth of 8.2% in the primary sector, especially the mining sector, which grew by 32.6%", added the analysts from the consultancy owned by the same owners of the financial rating agency Fitch Ratings, in the note.
The economic stability, they conclude, "also reflects the strong momentum of exports from the liquefied natural gas sector, which will be one of the main drivers of economic growth this year and next".
Mozambique has three development projects approved to exploit the natural gas reserves in the Rovuma basin, classified as one of the largest in the world, off the coast of Cabo Delgado.