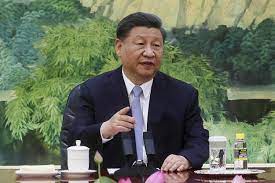 As South Africa prepares to host the BRICS summit this week, Russia and China will look to gain more political and economic ground in the developing world, calling for more cooperation among countries in the Global South amid their rising discontent over perceived Western dominance of global institutions.
Leaders from the BRICS economic bloc of Brazil, Russia, India, China and South Africa will hold three days (22-24 August) of meetings in Johannesburg — the main summit will be on Wednesday and sideline meetings are scheduled for Tuesday and Thursday.
But as the bloc aims to widen its global influence, experts point out that the absence of Russian President Vladimir Putin from the talks due to the ICC arrest warrant issued against him may dent his growing influence in Africa. Gustavo de Carvalho, a senior researcher from the University of Johannesburg, points out that Russia is economically weak at the moment, as "the war is taking its toll. And so maybe some high-level deals might have been done, if President Putin had come." To that end, the notion that Russia contributes little to African economies compared to its military exploits in the Sahel has for long been the overarching narrative, notes Gideon Chitanga, a research associate at Witwatersrand University in Johannesburg.
Meanwhile, unlike the Russian leader, Chinese President Xi Jinping will attend the BRICS summit in Johannesburg and is also due to meet African heads of state on Thursday "to advance China-Africa co-operation in the new era," China's ambassador to South Africa has said. The day has been set aside for events involving the more than 70 countries invited as "friends" of the five-country BRICS bloc.
China's interactions with African leaders will follow last month's Russia-Africa summit in St Petersburg, which was attended only be 17 African heads of state out of the 54 African countries invited.