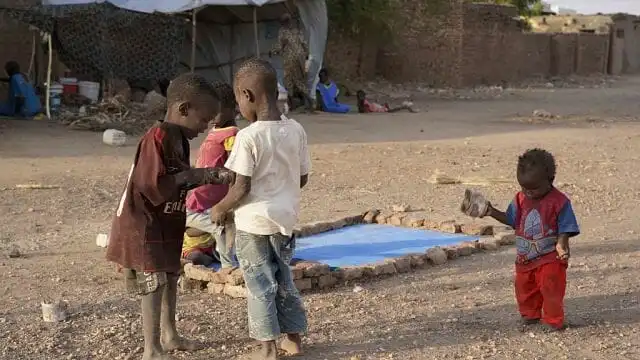 At least 498 children "and probably hundreds more" have died of hunger in four months of war in Sudan, the NGO Save the Children reported on Tuesday August 22.
In a country where, before the war, one in three people went hungry, "children are dying of hunger when it could have been avoided altogether", Arif Noor, Save the Children's director in Sudan, warned in a statement.
"At least 498 children in Sudan and probably hundreds more have died of hunger" since the war began on April 15, he adds. "We never imagined we would see so many children starving to death, but this is the new reality in Sudan."
And the situation could get worse, as Save the Children, unable to operate in the midst of the fighting, has had to stop treating "31,000 malnourished children". In May, the factory from which 60% of Save the Children's nutritional treatments for children were produced was destroyed.
It has also forced over four million people to flee their homes. In the face of the horror, the international community is struggling to fund aid for displaced persons, refugees, the wounded and other victims of sexual violence, while international justice is concerned about "war crimes".