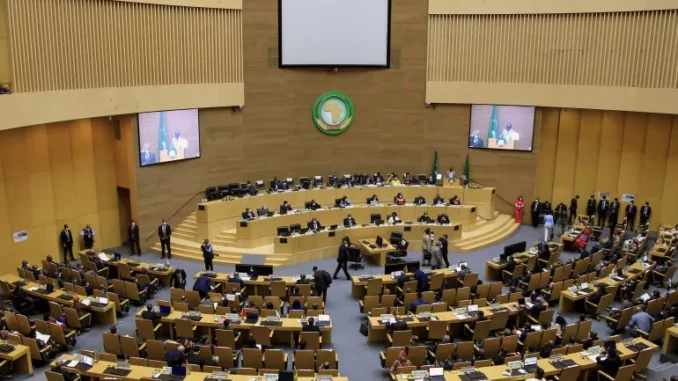 The African Union (AU) has suspended Niger, the scene of the region's latest military takeover, from all its activities, calling on its members to avoid any action that might legitimize the junta.
The coup on July 26 has sent shockwaves across West Africa, as democratic African states and their Western allies fear it could allow Islamist groups active in the Sahel region to expand their reach.
A recent meeting of the AU Peace and Security Council decided to immediately suspend Niger's participation in all its activities, its organs, and institutions until the effective restoration of constitutional order in the country, according to a press release issued on Tuesday. But the same press release states in the same breath that it also disengaged itself from the West African regional bloc ECOWAS after expressing reservations about a possible military intervention to restore President Mohamed Bazoum.
The continental organization calls on AU Commission to "assess the economic, social and security implications" of such a deployment, while affirming its "strong support for ECOWAS' tireless efforts towards the peaceful restoration of constitutional order" in Niger.
This comes as ECOWAS has rejected a proposal by Niger's junta leader to hold elections after a 3-year 'transitional period', thus extending a political impasse that could trigger an ECOWAS military intervention if no agreement is reached by "D-day". The West African bloc's reputation has been at stake since the recent string of coups eroded democracy in the region, as junta leaders in Mali and Burkina Faso have clung to power after failing to organize promised polls.
Niger is the fourth West African country to suffer a coup since 2020, after Burkina Faso, Guinea, and Mali, causing alarm among Western allies.