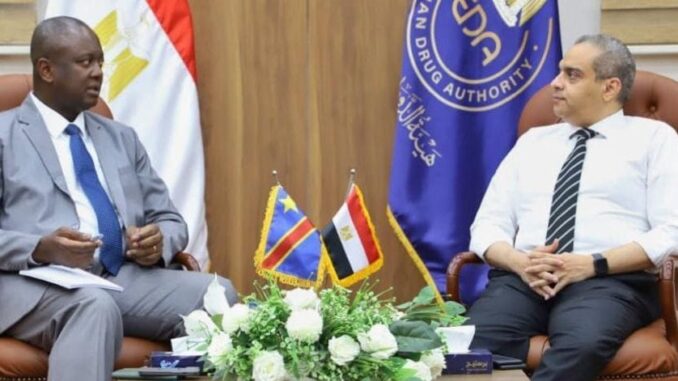 The Democratic Republic of Congo Tuesday August 22 expressed keenness to boost cooperation with Egypt in the pharmaceutical sector, following a meeting between ambassador Kasongo Musenga and the North African country's Drug Authority's (EDA) Chairman Tamer Essam in Cairo.
Essam's Office in a statement indicated that both officials discussed research on ways to boost cooperation between countries in the pharmaceutical sector, as well as the possibility to start work on a draft of a memorandum of understanding.
The meeting, the statement added, also touched on ways to encourage cooperation between the two countries in areas of mutual interest regarding cosmetics and medical supplies, and which supports the supply of Egyptian medicines to the drug market in the Democratic Republic of Congo.
Congo's interest is in line with EDA's efforts to support investment in the pharmaceutical sector, by opening up markets for Egyptian medical products, particularly in other parts of the continent.