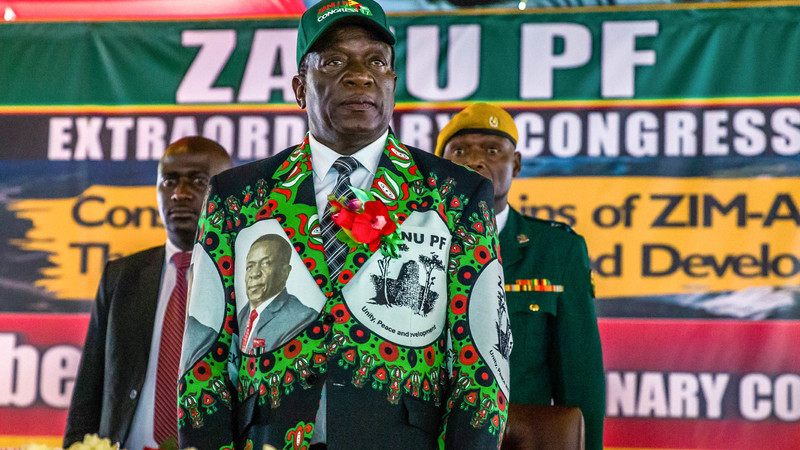 Zimbabwe's President Emmerson Mnangagwa has been re-elected for a second and final five-year term in office, with the elections commission saying the incumbent won 52.6% of the vote compared with 44% for challenger Nelson Chamisa, but the outcome has been rejected by the opposition and questioned by observers.
The 80-year-old, who took over from longtime leader Robert Mugabe after a 2017 army coup, was widely expected to secure re-election despite Zimbabwe's continuing economic crisis, with analysts attributing this situation to the contest being heavily skewed in favor of the deeply entrenched ruling ZANU-PF party. The results were announced by the Zimbabwe Electoral Commission (ZEC) late Saturday (26 August), which was much earlier than expected following another troubled vote — marred by delays that fueled opposition accusations of rigging and voter suppression — in the southern African country with a history of violent and disputed elections.
Mnangagwa's victory meant the ZANU-PF party retained the governmental leadership it has held for all 43 years of Zimbabwe's history since the nation was re-named following independence from white minority rule in 1980. Within minutes of the ZEC's announcement, an opposition party spokesperson said that they would reject the results as "hastily assembled without proper verification." Promise Mkwananzi, a spokesman for the Chamisa's Citizens Coalition for Change (CCC) said his party "cannot accept the results" because it had not signed the final tally, which he described as "false". Foreign poll monitors have said that the elections had failed to meet regional and international standards, with the head of the European Union's observer mission slamming the vote because it took place in a "climate of fear".