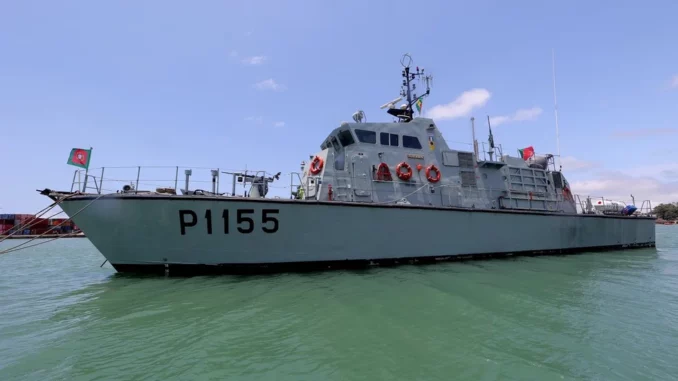 Three months after arriving in São Tomé and Príncipe, the Portuguese ship Centauro has completed 170 hours of navigation, was involved in a search and rescue operation and is preparing to take on board São Toméan military personnel.
This speedboat arrived in São Tomé and Príncipe on May 7, having surrendered the NRP Zaire, which returned to Lisbon after a five-year mission in that country.
The aim of this deployed national force, which includes the NRP Centauro and 13 Portuguese soldiers (all male), is to "support and train the São Tomé and Príncipe Coast Guard in monitoring the maritime spaces" under its jurisdiction, given that one of the dangers in the Gulf of Guinea region is maritime piracy.
Speaking to journalist on board the ship, anchored in the port of São Tomé, the commander of the NRP Centauro, Luís Rodrigues, said that, so far, this boat had carried out "170 hours of navigation and around 1,500 miles", one search and rescue operation and two logistical support operations, with trips to the Autonomous Region of Príncipe.
According to the commander, the Centauro soldiers go out to sea "every week" for training and travel to the island of Príncipe on a monthly basis.