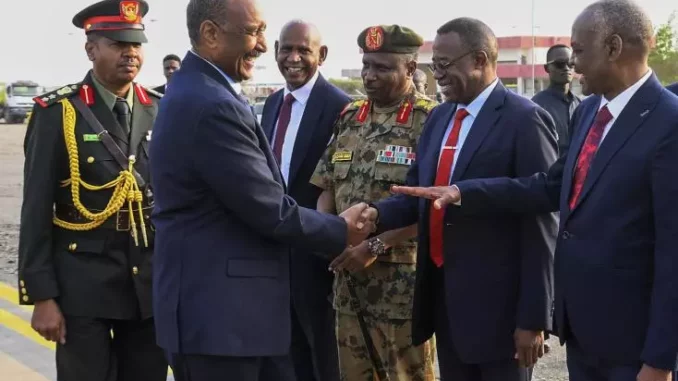 General Abdel Fattah al-Burhane arrived in Juba on Monday September 3 to "discuss" the war ravaging Sudan, which could double the number of refugees by the end of 2023, according to the UN, which is calling for a billion dollars more.
This is the second foreign trip for the army chief, de facto ruler of the country since his putsch in 2021. On April 15, he went to war against the paramilitary Rapid Support Forces (RSF), led by General Mohamed Hamdane Daglo, his former ally in the putsch.
With rumors of negotiations abroad to resolve the crisis multiplying, General al-Burhane first held talks in Cairo with his great ally Abdel Fattah al-Sissi, whom he met at the military academy during their training. On Monday, he is due to meet South Sudanese President Salva Kiir, a former rebel against Khartoum who proclaimed his country's independence in 2011.
Since then, Mr. Kiir has become the traditional mediator between the various parties in Sudan. According to his Minister of Government Affairs, Martin Elia Lomuro, he is "the only person who has (such) knowledge of Sudan and can find a solution".
The war has left 5,000 people dead, according to a highly underestimated estimate, and 3.6 million displaced within the country.