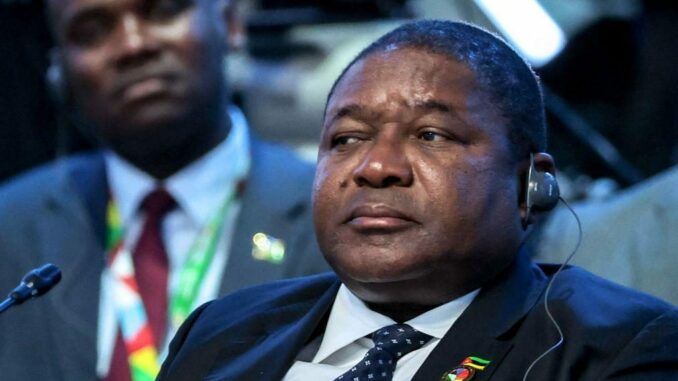 President of Mozambique Filipe Nyusi received the Vice President of Vietnam, Võ T. Ánh Xuân, as part of his four-day working visit to Mozambique, "to strengthen bilateral relations between the two countries," the Presidency said in a statement.
"Knowing that Mozambique is a country with countless investment opportunities in a wide variety of fields, and that the Government is increasingly implementing policies that will continue to make the business environment favorable to investment, President Nyusi said, inviting Vietnamese businesspeople to choose the country as a privileged place to do business, and to explore the existing potential in areas such as agribusiness, mining, aquaculture and the shipbuilding industry," Võ T. Ánh Xuân added.
According to the Presidency of the Republic, the Head of State intends to "increase existing Vietnamese investments in order to provide more jobs for nationals, generating income for their development and, consequently, that of the country".
At a meeting on September 12 in Maputo, both leaders "reviewed bilateral cooperation" and "welcomed the high-level meetings, particularly the virtual summit between the two Heads of State".
Both "highlighted the excellent level of bilateral relations of friendship, solidarity and cooperation" and emphasized the "need to deepen" economic cooperation in areas such as agriculture, mining, industry, fishing, education and health, in particular "with the provision of Vietnamese medical specialists for Mozambique".
"Among other things, President Nyusi congratulated Võ T. Ánh Xuân for the model adopted by Vietnam for investment in Mozambique, particularly in the area of telecommunications.
"Having noted the gains resulting from this cooperation in this area, the two parties emphasized the need to extend the relationship to other sectors that could provide mutual gains," said the Presidency of the Republic.