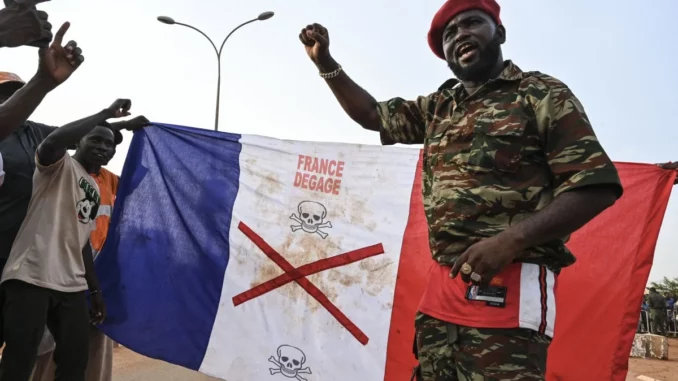 France's Foreign ministry Tuesday September 12 demanded the "immediate of release" of Stephane Jullien, a counsellor for French citizens abroad in the detention since September 8 in Niger currently ruled a junta opposed to Paris.
The ministry Colonna on X explained that Stephane Jullien (counsellor for French citizens abroad – a non-diplomatic, elected post) was arrested last Friday, and called for his "immediate release".
Jullien's case has compounded tensions between France and Niger led by the Nigerien National Council for the Safeguard of the Homeland (CNSP), a junta that seized power on July 26, after deposing West-backed President Mohamed Bazoum.
The West African country has demanded the withdrawal of 1,500 French troops currently stationed there and departure of French ambassador after he failed to grace a meeting at the country's Foreign ministry.
Paris also refused to pull out its envoy.
Early this month Ali Lamine Zeine, Niger's Prime Minister indicated that there are ongoing talks with Paris for French soldiers to leave. The CNSP also accused France of preparing a military intervention to free Bazoum, by sending troops to its border with neighboring Benin to secure the border.