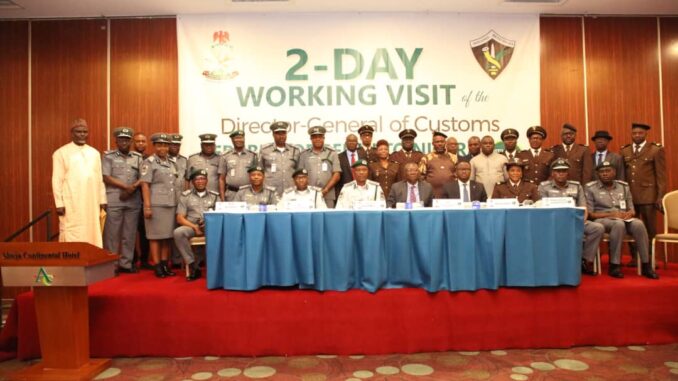 Benin and Nigeria have reached a set of deals including allowing Nigerian citizens to clear their goods at Cotonou port.
The acting Comptroller-General of the Nigeria Customs Service, Adewale Adeniyi made the announcement this week, following a two-day working visit by the Director-general and senior officials of the customs service of Benin.
Both countries during the working visit, entered into various agreements in order to boost trade relations between Nigeria and Benin, as well as curb smuggling. "We are building confidence in the system offered by the Republic of Benin, our importers are using their ports and vice-versa. If there are people in Benin Republic who want to use our ports, we try to build trust in our systems," said A. Adeniyi.
"And by virtue of this agreement, what it means is that Nigerian importers willing to use the ports in Cotonou can have their goods cleared in those ports because there would be an opportunity for them to pay duties on goods that are liable for payment of duties. We can account for the duties on those goods in the ports of arrival. So, they will now be free to enter Nigeria," explained the Nigerian Comptroller-General.
Adeniyi himself visited Benin in July 2023 as part of both countries' desire to boost custom cooperation.