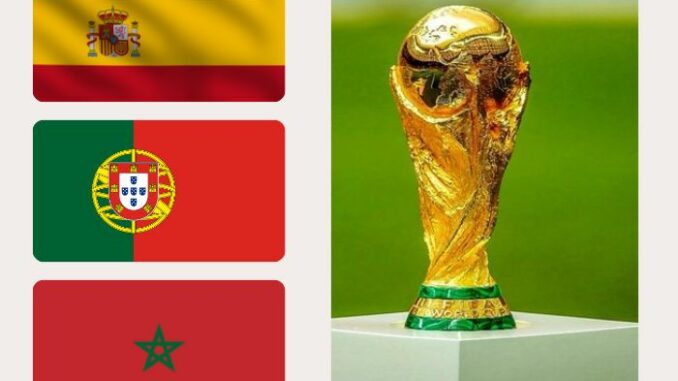 Morocco, Spain and Portugal convened this weekend their first coordination meeting to discuss their joint candidacy for hosting the 2030 FIFA World Cup.
During this meeting held in Las Rozas, Spain, Mr.Pedro Rocha, Acting President of the Spanish Football Federation, said he is delighted to see Morocco joining the Iberian bid, which provides a strong argument and a key to success at the upcoming FIFA General Assembly scheduled for December 2024.
Fouzi Lekjaa, President of the Royal Moroccan Football Federation said he is aware of the responsibility shouldered by the three parties to ensure the success of this unique bid, expressing pride in joining the Iberian candidacy.
For his part, Fernando Gomes, President of the Portuguese Football Federation, stressed the serious joint efforts made for the success for the Morocco-Spain-Portugal bid.
Morocco made a stunning and historic performance at the 2022 World Cup, becoming the first African nation to reach the semi-finals.
"I would like to announce that the Kingdom of Morocco has decided, together with Spain and Portugal, to present a joint bid to host the 2030 World Cup," Morocco's King Mohammed VI said in a letter read by the country's minister of sport Chakib Benmoussa in Kigali at CAF Awards ceremony.
"This joint bid, which is unprecedented in football history, will bring together Africa and Europe, the northern and southern Mediterranean, and the African, Arab and Euro-Mediterranean worlds", added the Monarch in his letter.
This joint candidacy "will also bring out the best in all of us – in effect a combination of genius, creativity, experience and means," underlined the Moroccan Sovereign.