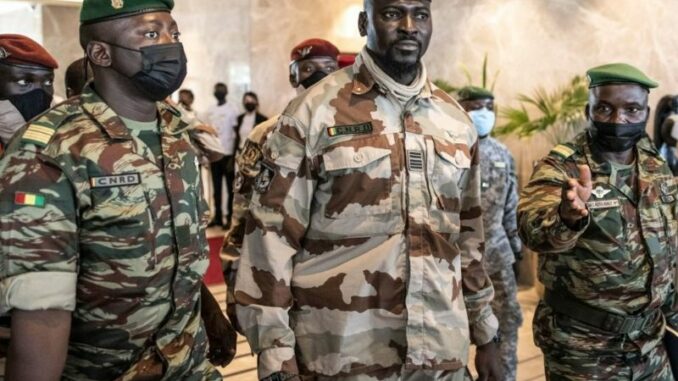 A soldier, member of Guinea's Special Forces close to transitional President Colonel Mamadi Doumbouya, has been arrested and probed for the killing of a 35-year old trader identified as Ibrahima Diallo, local media 'Guinee Matin' reported.
The crime, the media notes, occurred on September 15 in the urban district of Forécariah, in capital Conakry.
It is unclear why the incident occurred but the media reports that the prosecution office of the Court of first instance of the commune ordered the arrest and the investigation of the soldier who has not been identified.
"The case has been referred to us and investigations are underway. The suspect has been arrested, and a judicial inquiry has been opened to determine the circumstances in which the man (Ibrahima Diallo) was fatally shot. The case will be referred to us in the coming days for further legal action. So, judicially, the situation is under control," Douon Millimouno, the deputy prosecutor of the court said.
The Special Forces answer to Doumbouya. The forces deposed in September 2021 elected leader Alpha Conde. Doumbouya and his junta have been accused of crimes and human rights violations. They marked on September 05 their second year in power.
The day was marked by protests by civil society groups and political movements that demanded an end to the transition. Critics believe the junta is not willing to respect its promise of 36-month transition.