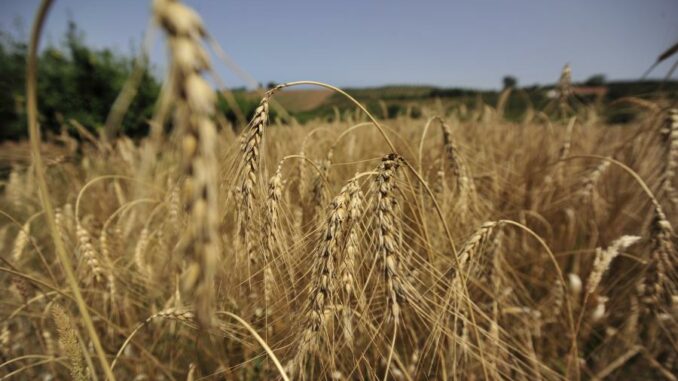 The President of Mozambique, Filipe Nyusi, said on September 19 that the country is interested in receiving and storing excess wheat production from neighboring Zimbabwe, after meeting in New York with his Zimbabwean counterpart, Emmerson Mnangagwa.
"We can also import. With these wheat crises worldwide, it's very easy for the Machipanda line to bring in wheat. It's an opportunity that we've been discussing," said Filipe Nyusi, after meeting with Emmerson Mnangagwa on the sidelines of the 78th annual meeting of the United Nations General Assembly, which has been taking place in New York since Tuesday.
The 318-kilometer Machipanda line connects the port of Beira, in central Mozambique, to Zimbabwe, a country that depends on this route for access to the sea to sell its produce.
"President Mnangagwa once again shared his experience of wheat production. Now they're having some storage difficulties, they're not managing, and we're interested," said Filipe Nyusi, speaking to journalists after the meeting.
On the same occasion, the President of Zimbabwe stressed his support for the priorities that both countries have in the region, promising "joint action".
"We continue to share the challenges, we are sister republics," said
Mnangagwa, recalling the "total support" for Mozambique, with Zimbabwe's military participation in the Southern African Development Community Mission in Mozambique (SAMIM), in the fight against terrorism in Cabo Delgado province.