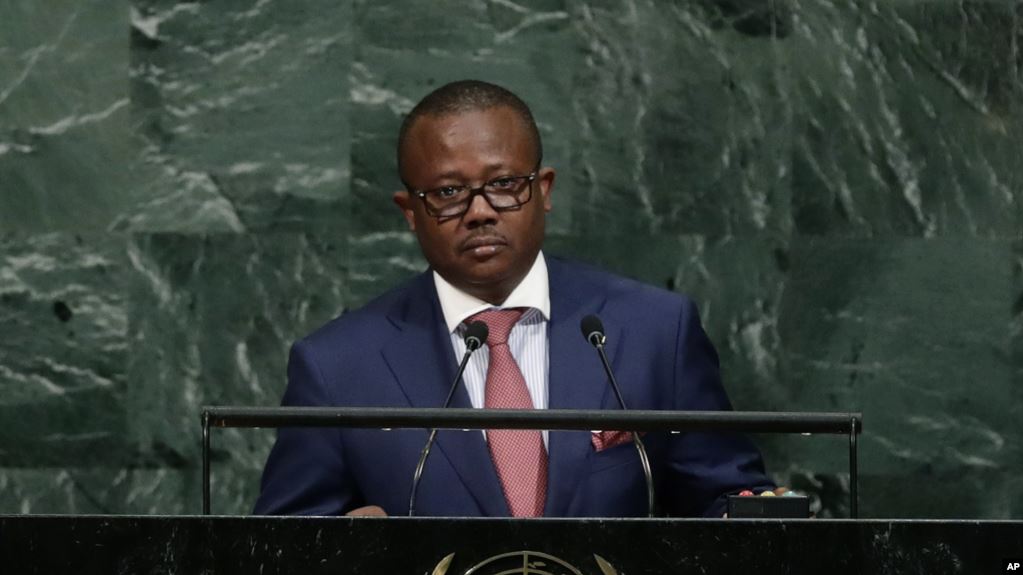 The Head of State believes that "Guinea-Bissau's diplomacy has achieved notable successes, which have been widely recognized within the international community", but notes that this external projection "has been the most undervalued in recent decades".
"With our bilateral and multilateral partners, in Africa and around the world, Guinea-Bissau has gained positive visibility, broadened the scope of its diplomatic options, and has been able to show its usefulness in this 'give and take' exercise which, as is well known, is typical of a lucid diplomacy that is attentive to the national interests it represents," he said.
The president's speech to the nation was broadcast on video in the hills of Boé, where the People's National Assembly symbolically decided to return this week-end to recreate the constituent assembly that unilaterally proclaimed Guinea-Bissau's independence from Portugal 50 years ago.
Umaro Sissoco Embaló decided to focus the presidential speech on the country's external image, to highlight the consolidation of long-standing diplomatic relations, the broadening of the scope of relations, "new friends" and "new and promising economic and cultural partnerships".
The president recalled that Guinea-Bissau chaired the Conference of Heads of State and Government of the Economic Community of West African States (ECOWAS) for the first time and that, in two years' time, it will chair the Conference of Heads of State and Government of the Community of Portuguese Speaking Countries (CPLP).
He also recalled his presidency of the Alliance of African Leaders against Malaria and that Guinea-Bissau has received heads of state and government from many friendly countries.
"In the 50 years of our independence, it is difficult to find a comparable parallel, a period that would have been diplomatically more fruitful than the one we are considering, between 2020 and 2023," he said.
The Head of State thanked the representatives of the diplomatic corps, the international organizations that have been partners in the effort to develop Guinea-Bissau, and addressed "a special greeting" to all the foreign citizens who work or have chosen to live in the country.