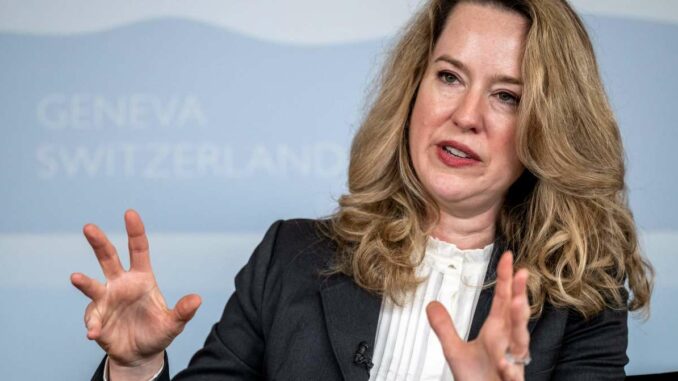 The new head of the UN's migration agency, Amy Pope, will be visiting Africa on her first official trip, to highlight the scale of South-South migration, often overshadowed by the deaths of migrants in the Mediterranean Sea.
She will then travel to Brussels to meet with the European Commission, at a time when the Union of 27 is being tested by the migrant crisis that has been arriving in Italy by the thousands for several weeks. On Sunday October 8, the American, who took office on October 1, will visit the headquarters of the African Union in Addis Ababa, before meeting Ethiopian officials. She will then travel to Kenya and Djibouti.
"When we talk about migration on the African continent, we have to realize that over 80% of migration takes place in Africa," stressed Ms. Pope at an initial press briefing in Geneva, as attention focuses, particularly in Europe, on migrants trying to reach the Old Continent.
She also highlighted the large number of African migrants heading for the Gulf, and "disturbing reports" about the treatment of migrants there. "It is important to ensure better protection and access to services for migrants", she insisted.
The treatment of migrants working on construction sites for the 2022 World Cup in Qatar has been the subject of much publicity, and more recently the NGO Human Rights Watch accused Saudi border guards of killing hundreds of Ethiopian migrants attempting to enter the country from Yemen. Riyadh denounced the report as "unfounded".
With the African Union, Ms Pope also wants to discuss the best way of guaranteeing the movement of people, in particular to support the free trade agreements promoted by the organization.