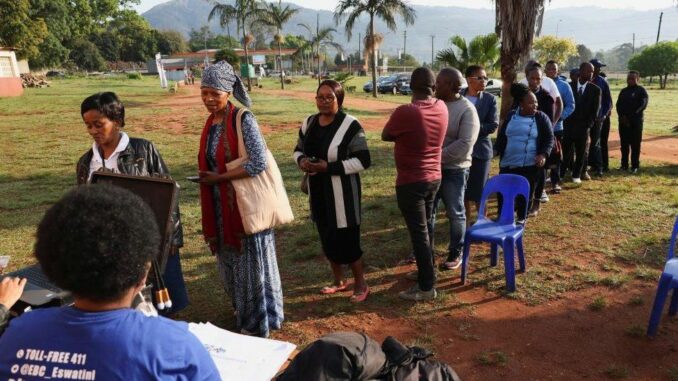 The government of the tiny kingdom of Eswatini, Africa's last absolute monarchy, on Monday October 2 welcomed the "free and fair" election of 51 male and eight female MPs, in a ballot tightly controlled by the regime.
"The government is very pleased with the great success of the elections, which were held in a free and fair manner", said government spokesman Alpheous Nxumalo.
Fifty-nine Members of Parliament (MPs) were elected on Friday September 29 in the iron-fisted southern African kingdom of King Mswati III. Candidates for the elections ran officially without party labels and had been selected in constituencies by traditional chiefs, who usually look after the monarch's interests.
Political parties have been banned in the kingdom for 50 years, and most of the groups opposed to the regime, targeted by the repression, are registered as associations or NGOs. The Constitution only guarantees, in theory, freedom of expression and opinion, as well as the right of assembly and association.
More than half a million voters were called to the polls for this election with limited stakes, as Parliament only has a consultative role. The King approves all legislation and has the right of veto. Mswati III, 55, also appoints the Prime Minister, the Cabinet and judges. He also commands the police and army. A large part of the opposition had called for a boycott of the vote, believing the results to be a foregone conclusion. One opposition-affiliated MP, elected in 2018, has been forced into exile. Two others are in prison.