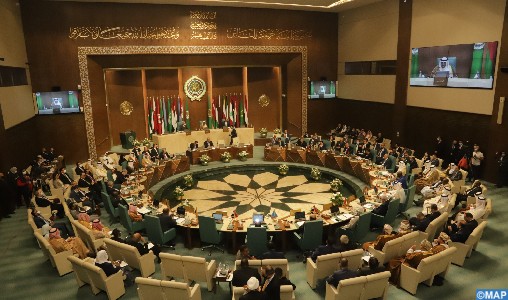 Morocco has, upon King Mohammed VI's instructions, called for an emergency meeting of the Arab League's ministerial council to discuss the deterioration of the situation in the Gaza strip.
Morocco, which currently chairs the Arab League council, said the consultation and coordination meeting will look into the outbreak of military actions against civilians and will seek the means to halt this "dangerous escalation," said the Moroccan Foreign Ministry this Sunday.
Intensive consultations are underway for the meeting to be held this week at the headquarters of the League of Arab States in Cairo, the ministry said.
The Foreign Ministry had condemned, in a statement released Saturday, the attacks against civilians and called for appeasement and dialogue.
Israeli forces killed more than 300 Palestinians within 24 hours following Hamas attack on Israeli settlements where they killed more than 200 and took an unknown number of Israeli settlers as hostages.