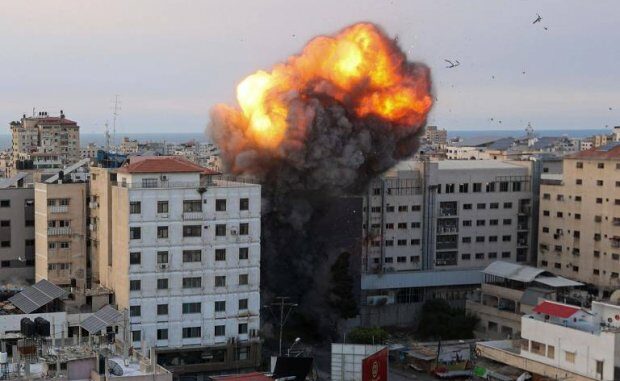 Angola will repatriate 17 of the 36 Angolan citizens who asked to leave Israel, the Angolan ambassador to Tel Aviv, Osvaldo Varela, said on Wednesday October 11, estimating that the repatriation will take less than a week.
Six other Angolan citizens, these with non-resident status, have already left Tel Aviv and are currently in Lisbon, before returning to Luanda.
Speaking to the media, the diplomat stressed that the embassy had contacted the 36 Angolans living in Israel, due to the insecurity following the attacks by the Islamist movement Hamas, 11 of whom were no longer in the country. There are no missing Angolans, said Osvaldo Varela.
Of the 25 Angolans in Israel, 17 have expressed an interest in being taken back and are being supported by the Angolan government in the repatriation process. "There will be no special flight, we are waiting for the agencies to put them on commercial flights. I think we'll be able to get everyone out in less than a week," said the Angolan ambassador.
The six Angolans with non-resident status who have already left Israel have asked to stop over in Portugal, but they have Tel Aviv-Luanda tickets, he added. The Portuguese government made available the C-130 of the Portuguese Air Force (FAP), which took Portuguese, Portuguese-Israelis and citizens of other nationalities out of Israel, to transport the Angolans as well, but as they had to go to Cyprus first, these Angolan citizens ended up traveling on a commercial flight, according to Osvaldo Varela.
The Angolan foreign minister, Téte António, received the Israeli ambassador, Shimon Solomon, in Luanda Wednesday to analyze the current situation in the Middle East, with particular emphasis on the Israeli-Palestinian conflict.
Hamas, the movement that has controlled the Gaza Strip since 2007 and is classified as a terrorist organization by the European Union, the United States and Israel, launched an unprecedented land, sea and air attack on Israel on Saturday, in the biggest escalation of the Israeli-Palestinian conflict in decades.
The attack led Israel to declare war against the Palestinian extremist group and to respond with bombardments against the Gaza Strip. The conflict has caused more than 1,200 deaths on the Israeli side and 1,055 in Gaza since Saturday, according to figures updated Wednesday October 11 by the two sides. Nigeria has also repatriated 310 of its nationals who were in Jordan after leaving Israel by road, where they were on a Christian pilgrimage, the Lagos State government announced on Tuesday October 10.