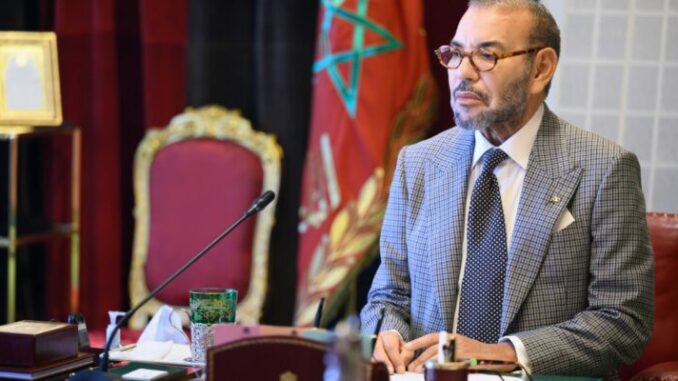 King Mohammed VI chaired, on Tuesday at the Royal Palace of Rabat, a working session on housing and urban planning sector, the Royal Office said in a statement.
During the meeting, Minister of National Territory Planning, Urbanism, Housing and City Policy, Ms. Fatima Ezzahra El Mansouri, presented the broad outlines of a new housing assistance program, which is in line with the Sovereign's willingness to promote citizens' ability to access decent housing, the Royal Office said in a statement.
The housing sector, particularly low-cost housing, has seen a favorable evolution and a steady progress. State-assisted programs over the past two decades have enabled millions of Moroccans to have access to decent housing.
The new program, which will spread over 2024-2028, aims to renew the approach to home ownership assistance and help households' purchasing power, through direct financial aid to the purchaser. Moroccans residing in Morocco or abroad, who are not property owners in Morocco and who have never benefited from housing assistance, are eligible, the statement explained.
The amount of assistance depends on the value of the property purchased. For example, the amount of assistance is set at 100,000 Dirhams for the acquisition of a home with a sale price of up to 300,000 Dirhams (including tax), and 70,000 Dirhams for the acquisition of a home costing between 300,000 Dirhams and 700,000 Dirhams (including tax).
In social terms, the new housing assistance program presented to the King will facilitate access to housing for low-income social classes and the middle class, reduce the housing deficit and speed up completion of the "Slum-Free Cities" program.
On the economic front, this program will help to increase the supply of housing, revitalize the housing sector, and boost the private sector, particularly SMEs, in addition to job creation.
The housing units covered by the new aid program will be built in full compliance with current development plans and in accordance with technical and quality standards.
Similarly, to implement the housing assistance program and support the renewal of urban and regional planning, 12 regional urban planning and housing agencies will be set up, taking into account the specific features of both urban and rural areas.