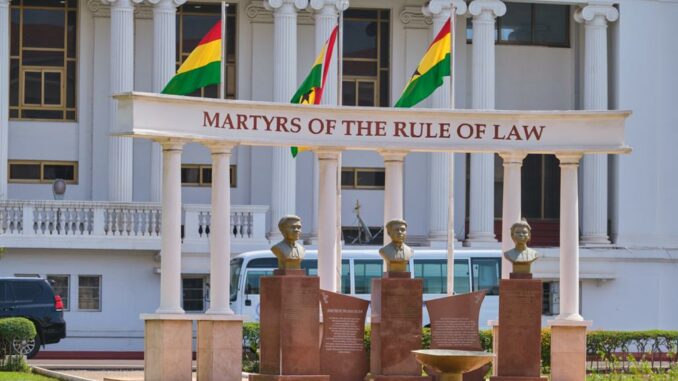 In a pivotal decision that could reshape the political landscape of Ghana, the Supreme Court has dismissed on Thursday October 19 an injunction filed by the National Democratic Congress (NDC) and four other political parties. The injunction aimed to prevent the Electoral Commission (EC) from conducting a limited voter registration exercise solely at its district offices, a move the opposition parties argued to be unconstitutional.
The dismissal followed the absence of the applicants or their representatives in Court, casting a shadow over the democratic process. The EC proceeded with the registration exercise from September 12 to October 2, 2023, despite the pending application.
The Supreme Court, presided over by Chief Justice Gertrude Sackey Torkornoo, struck out the application when the applicants failed to appear in Court. An explanation offered by the Court stated that neither the Supreme Court nor the Court of Appeal sit during the legal vacation, which occurs in August and September 2023. The hearing was scheduled at the earliest possible date, the first Supreme Court sitting in the new legal year, highlighting the inherent constraints of the judicial process.