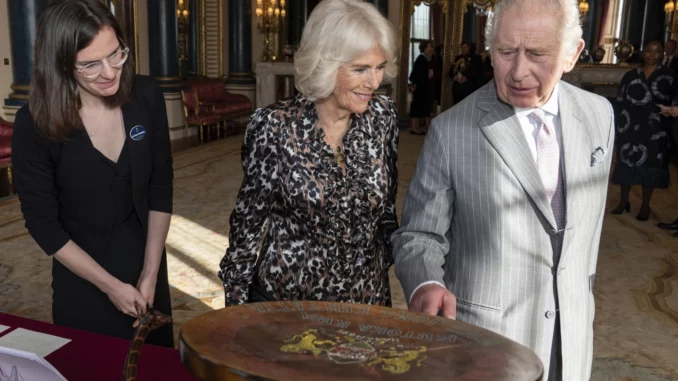 On Tuesday October 31, Charles III begins his first, highly sentimental visit as King to a Commonwealth country in Kenya, at a time when the institution appears weakened and calls are growing for the UK to come to terms with its colonial past.
Kenya is particularly linked to the history of the royal family: it was there in 1952 that Elizabeth II learned of the death of her father, King George VI, making her the new sovereign of the United Kingdom. Charles III and Queen Camilla's visit comes just a few weeks before the East African country celebrates the 60th anniversary of its independence, proclaimed on December 12, 1963.
The royal couple will be welcomed by President William Ruto in the capital Nairobi on Tuesday. Over the next two days, they will meet entrepreneurs and young people, attend a state banquet, visit a new museum dedicated to Kenyan history and lay a wreath at the Tomb of the Unknown Soldier in Uhuru Gardens.
Charles and Camilla will then travel to Mombasa in the south of the country, where the King, who is committed to environmental issues, will visit a nature reserve and meet representatives of various religions.
After illustrating London's desire to forge closer ties with its European allies with his state visits to Germany and France, Charles III, who has been on the throne for just over a year, is launching his "mission to save the Commonwealth" in Kenya, according to the Daily Mail. The Commonwealth comprises 56 countries, most of them former British colonies, including 15 kingdoms (the UK, Australia, the Bahamas, Canada and New Zealand) whose head of state is still the monarch. But in some of them, the idea of becoming a Republic, like Barbados in 2021, is gaining ground, as in Jamaica and Belize.