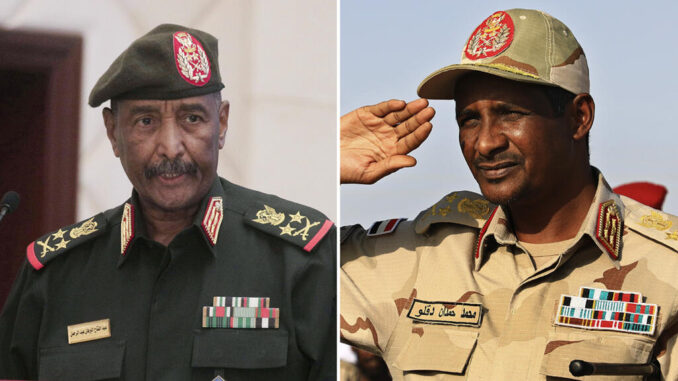 Negotiations are continuing in Jeddah, Saudi Arabia, in a bid to reach agreement on a ceasefire and the delivery of humanitarian aid to Darfur, in eastern Sudan. But both on the ground and at the negotiating table, Generals Hemedti and al-Burhan seem unwilling to let go.
To date, the rare truces reached by the negotiators have never lasted more than a few days. Since the resumption of talks on Thursday October 26 in Saudi Arabia, fighting has not ceased in Darfur. The town of Nyala is at the heart of clashes between the Rapid Support Forces (RSF) of General Mohamed Hamdan Daglo, known as Hemedti, and those of General Abdel Fattah al-Burhan.
Nyala, an ancient crossroads of trade in the region, is a key town in the control of South Darfur, not far from the Central African Republic and South Sudan. According to local residents, the city is now controlled by the RSF, which has hundreds of armored vehicles criss-crossing its neighborhoods.
Taking control of Nyala would be an important step forward in the RSF offensive in Darfur. The town has an airport, which would enable General Hemedti's troops to be resupplied more quickly.
Finally, control of such a region would give the FSR greater weight at the negotiating table. According to observers, this is an important stage in the ongoing conflict which could make it even more difficult to bring the talks to a successful conclusion in Saudi Arabia.