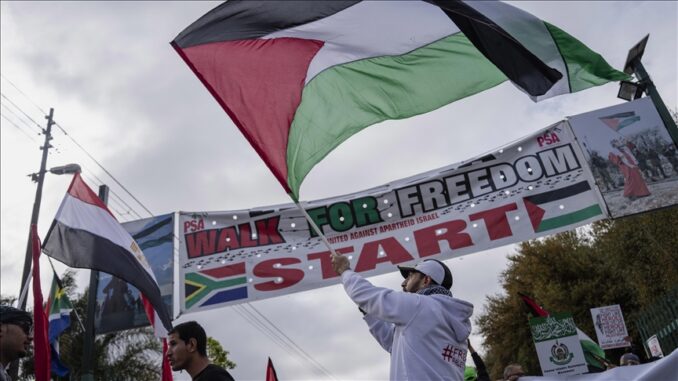 South Africa has decided to recall its diplomats posted in Israel for "consultations". This was announced in the afternoon of Monday November 6 by Khumbudzo Ntshavheni, South Africa's Minister in the Presidency. The Minister added that the decision had been taken to "signal" its "concern", in view of the situation in the region.
"Pretoria is disappointed by the Israeli government's refusal to respect international law," the South African minister told a press conference.
Khumbudzo Ntshavheni announced the departure of all South African diplomats from Tel Aviv for consultation, denouncing the continuing Israeli bombardment of schools and clinics in the Gaza Strip.
The minister also criticized the stance taken by the Israeli ambassador to South Africa, deeming his remarks "derogatory" to those who oppose the atrocities and "genocide perpetrated by the Israeli government".
"The Israeli ambassador's position is becoming untenable," she said, adding that the Ministry of Foreign Affairs would have to make a statement on the matter shortly.
Relations between the two countries have long been strained. Pretoria has always been a fervent supporter of the Palestinian cause, associating it with its own struggle against apartheid.