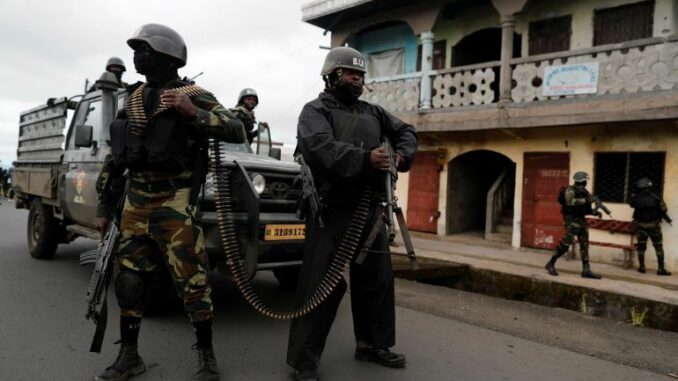 In Cameroon, the people of Mamfe in the English-speaking south-west region woke up to a rude awakening on Monday November 6. An unidentified armed group attacked a district of the town on Sunday night. At least 24 civilians were killed, according to municipal and prefectoral authorities, including men, women and children.
The attack took place just before 4:00 a.m. local time, in the Egbekaw district, a high-risk area for armed groups. The town lies on the edge of a river and forest. People were surprised in their sleep by the flames of an arson attack, and those who tried to escape were shot dead.
The attack, described as "terrorist" by the Cameroonian authorities, left 24 people dead, all civilians. Ten houses were burnt down. NGOs speak of a higher death toll.
The massacre is believed to have been carried out in reprisal against local civilians suspected of cooperating with government armed forces. The Cameroonian authorities have announced the opening of an investigation to find the perpetrators of this massacre. Since the start of the Anglophone crisis in 2016, the town of Mamfe in the southwest of the country has been targeted several times by separatists. Three years ago, the town's mayor was assassinated by gunmen. Last year, the town's hospital was set on fire.