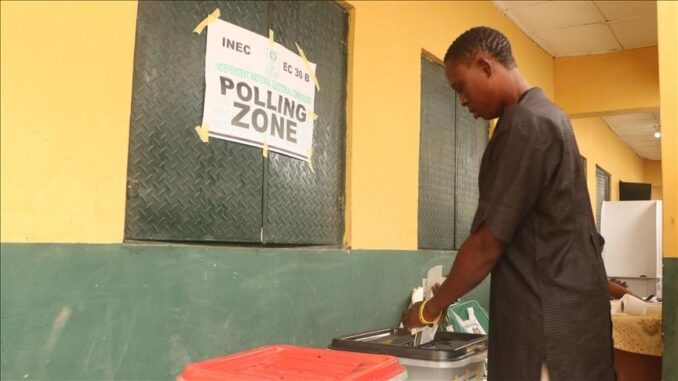 Saturday was Election Day in eight Nigerian states, but all the attention was focused on three of them: Bayelsa, Imo and Kogi, where three Governors were re-electing. The ballot was marred by numerous irregularities.
On the whole, voters stayed away for fear of violence in and around the 10,470 polling stations concerned. Despite the mobilization in the three most scrutinized States of just over 92,000 police officers, five helicopters and fifteen armed speedboats, the poll was marred by incidents, intimidation and vote-buying.
These were the first elections since last March. Although there were no fatalities, the Independent National Electoral Commission nevertheless had a complicated day, as is the case with every election in Nigeria.
Voting was suspended in five local governments in Kogi State. Pre-filled results sheets were discovered in several polling stations where voting is scheduled to resume Sunday.
As a result of the widespread pre-election violence, turnout was well below 50% in all three states. Due to widespread fear among INEC staff, a large majority of polling stations opened very late, especially in Kogi state.
In some remote polling stations, banknotes were slipped from hand to hand, in secret, or even in broad daylight, but rice was also distributed after the vote. The Financial and Economic Crimes Commission arrested 14 people in flagrante delicto, mainly in Bayelsa state.
The equivalent of 12,800 euros was seized. A paltry sum, according to Mark Jackson of the Center for Election Analysis, based on the feedback received from the 150 auditors and observers deployed in the three states.
By 10 p.m. Saturday November 11 evening, more than 70% of the results of the voting units for these three gubernatorial elections had already been posted online. This is in stark contrast to the presidential election, when the same IREV portal crashed at the worst possible moment last February.