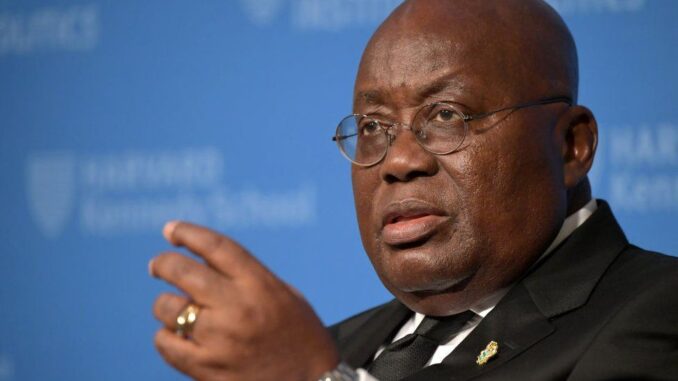 Ghana's President Nana Akufo-Addo on Tuesday November 14 called on his African counterparts to join forces to secure reparations for transatlantic slavery and the damage caused during the colonial era.
"The entire African continent deserves an official apology from the European nations involved in the slave trade", Akufo-Addo said Tuesday November 14 at a reparations Conference bringing together African leaders in Accra. "No amount of money can repair the damage caused by the transatlantic slave trade and its consequences. But it is an issue that the world can no longer ignore", he added.
However, the Ghanaian president did not specify what form financial reparations for transatlantic slavery, which organized the trade of millions of people from West and Central Africa, might take.
The Ghanaian President, whose country was the first in Sub-Sahara on the continent to gain independence in 1957, had already called for reparations before the UN General Assembly in September 2023. Calling on Africa to work with the Caribbean to advance reparations, Akufo-Addo added that this was a "legitimate demand for justice".
Ghana's Cape Coast Fort, a former colonial trading post in the slave trade, has been a Unesco World Heritage Site since 1979. Describing slavery and colonialism as "the dark phase of Africa", Azali Assoumani, President of the Union of the Comoros and Chairman of the African Union, explained during the Conference that the shadow of the colonial era "still wreaks havoc on our population".