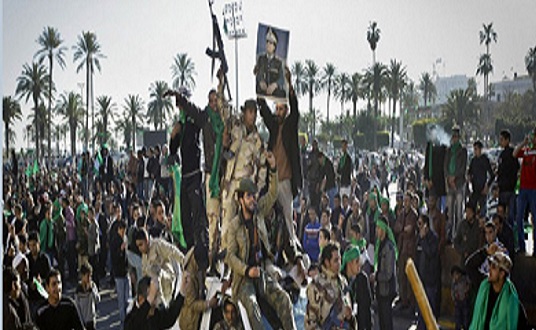 Algeria is negotiating with the different warring parties in Libya to attend a "comprehensive reconciliation dialogue" that will bring peace to the country. Several groups have already given a positive response to the invitation while others continue to question the invitation to groups linked to former president Gadhafi. The dialogue was to take place in October but it is now expected to be held before 2015.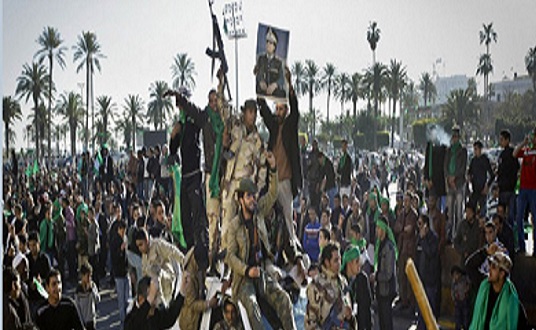 The main challenge Algiers is facing, according to a senior Algerian government official, is the refusal of the Libyan Muslim Brotherhood and the armed militias currently in control of large portions of the country to sit in a meeting with Ahmed Gaddafi Al-Dam and members of the former Free Libyan Army. Ahmed Gaddafi is a cousin and former close aide of Gadhafi while the Free Libyan Army is composed of officers, military figures and soldiers who defected from Gaddafi's army during the uprising. Ahmed is urging the will-be participants to "act responsibly in order to save Libya from complete annihilation at the hands of the [Muslim] Brotherhood and the extremists."
The source confirmed that "talks with the relevant Libyan factions remain ongoing" without naming them.
The Leader of the Libyan Republican Coalition, a group formed following the uprising against Gaddafi in 2011, Ezzedine Oqayl said that the "early participation" of the groups linked to the former regime has affected the organization of the dialogue. He underlined that the presence of Khalifa Haftar, Saleh of the Tobruk government and Salabi of the Muslim Brotherhood and of the Tripoli government are essential for any meaningful agreement.
The principal issues to be discussed during the meeting are Tobruk's legitimacy, differentiation between "revolutionary" and Islamist groups, the revival of the state and security forces as well as the fight against extremism.