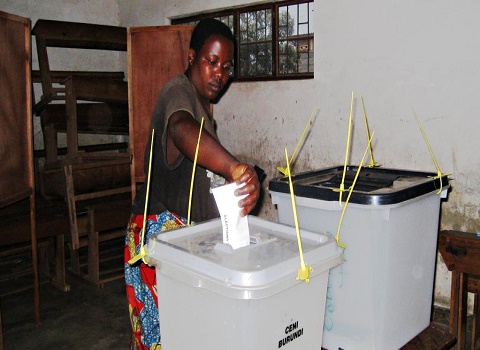 The National Electoral Commission in Burundi was urged to stop registration on electoral rolls and to convene a meeting between all stakeholders after the government has been accused of electoral fraud ahead of the 2015 elections. Those who claim the rigging assert that fake identification cards are being used to register on the electoral rolls.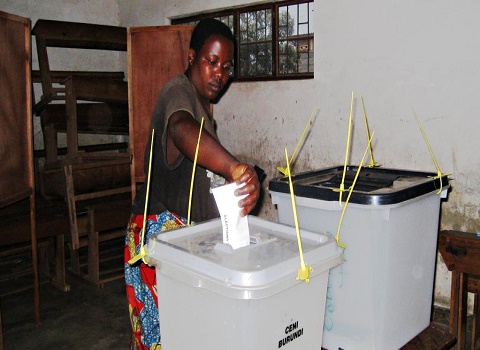 The Electoral Commission said it took into consideration the concerns expressed and will deal accordingly with fraudulent practices.
Pierre Claver Mbonimba, head of the Association for the Defense of Human and Prisoners' Rights, which is part of a body representing 350 civil society groups, said that civil society groups have registered 100 cases of fake identification cards in the capital Bujumbura. Hundreds of such cases have also taken place in other provinces. Mbonimba claimed that local government officials and some members of the ruling party were distributing the fake cards. The government refuted the allegations.
Last month, the opposition also claimed that irregularities in appointments for the registration process will discredit the elections and asked for the registration process to be halted.
Mbonimba urged the electoral commission to suspend registration and organize a stakeholders' evaluation meeting for the sake of democracy and stability.
The commission Chairman Pierre Claver Ndayicariye argued that suspending the process could jeopardize the country's stability and assured that all appropriate measures to deal with fraud have been taken. Registration was programed to end during the weekend but it has been extended till next Friday after only 2,5million voters of the expected 4,2million registered.
The country will be holding parliamentary and local elections on May 26, a presidential poll on June 26 and a Senate vote on July 17. President Pierre Nkurunziza of the ruling coalition is expected to run for a third term but the opposition wants him to step down in order not to violate the constitution.