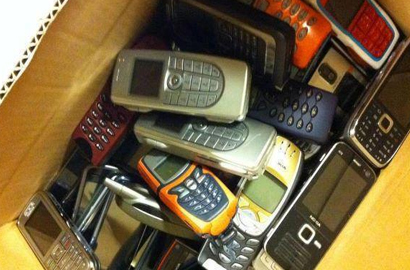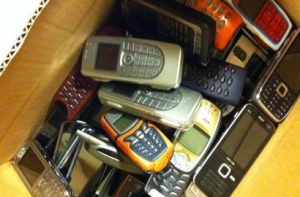 Airtel Ghana, a leading telecommunication company, has partnered and working with Ericsson to dispose and recycle e-wastes. Under an ecological program named Global Ecology Management Product Take-Back, the companies will cooperate to minimize the potential environmental impact associated with the disposal of decommissioned of electrical equipment.
According to the company, "The Ecology Management Product Take-Back program is a part of Ericsson's Sustainability and Corporate Responsibility effort geared towards taking accountability for environmental impacts of all products and services during their lifecycle". The program ensures that end-of-life material is a waste-treated in an environmentally responsible manner.
Ericsson's program target exceeds the minimum requirements set up under the European Union's electrical and electronic equipments waste directive, where recycling of those products is prohibited by law.
Donald Gwira, the Head of Corporate affairs at Airtel Ghana said that: "Telecommunications, by its very nature, is an industry that has the least impact on the environment. However, the adoption of responsible e-waste disposal techniques will further limit the technological impact on the environment"
"This is something we take seriously and we are pleased to have a partner who not only shares our passion for limiting our carbon footprint but offers the service as part of its portfolio". Added M. Donald Gwira
According to the Ghana country manager of Ericsson, Andreas Karlsson, "Ericsson's sustainability strategy is fundamental to our core business and vision of the Networked Society. We aim to minimize the negative environmental impact of our activities and products , while delivering solutions to enable the low-carbon economy. Ericsson is committed to proper handling of electronic waste and in Airtel we have found a partner that aspires to the same ideal".
The equipment will be loaded at Airtel Ghana's warehouse facilities and then transported by sea to the Ericsson approved recycling partner in Durban, South Africa. There, the sorting and dismantling process will be initiated before being shipped to the partner's main recycling facility in Netherlands. Here the final recycling will be completed.
This week, Airtel Ghana has partnered with Integrat Group of Africa, a South African mobile advertising firm to launch a new mobile advertising tool dubbed, "Intarget" to meet the needs of advertisers in Ghana. The new tool, believed to be the first of its kind in the country, comes with text tags on service notifications via SMS and USSD, Voice Ads, advertiser funded caller ring tunes, mobile display ads, text ads and rich media engagement which can be distributed to profiled subscribers of Airtel, who use either feature phones, smart phones and tablets.