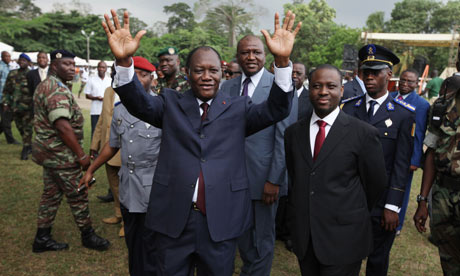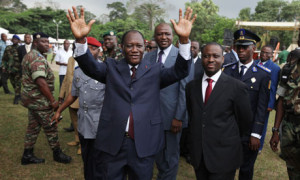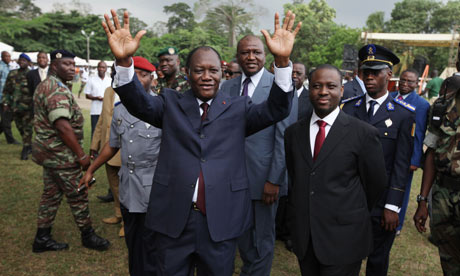 Former Ivory Coast rebels whose support helped bring Alassane Ouattara to power are increasingly wreaking havoc, with the government seemingly unable to rein them in. There is tension in the country although it is yet to gather enough momentum to destabilize it.
The spokesman of the Ouattara government, Bruno Kone, acknowledged that there have been separate violent incidents in the country but was quick to add that the government is in control. He was quoted by the AFP saying "these outbreaks of anger happen, but each time they do, order is restored."
What he was describing as outbreaks of anger was the firing of shots in Abidjan when a former rebel leader was arrested, a strike by former rebels who have been integrated into the army among other incidents. Spokesman Kone linked these demonstrations of anger to the post-electoral crisis and claimed that the government is solving it little by little.
Ouattara came to power after a four month standoff with Laurent Gbagbo who refused to step down from power in the 2010 presidential polls the United Nations helped to organize. Pro-Ouattra forces with the help of French troops helped to force Gbago out.
The rebels who helped to steer Ouattara to power are claimed to be the same people defying the government. The International Federation for Human Rights (FIDH) deplored that these former rebel leaders continue to be very influential in the country and seem to be enjoying impunity.
Many believe that the government is avoiding confronting these leaders due to fears that it will roll the country back into chaos. Critics are accusing the government of giving the rebel leaders privileges.
Ivory Coast will hold its next presidential elections in 2015.