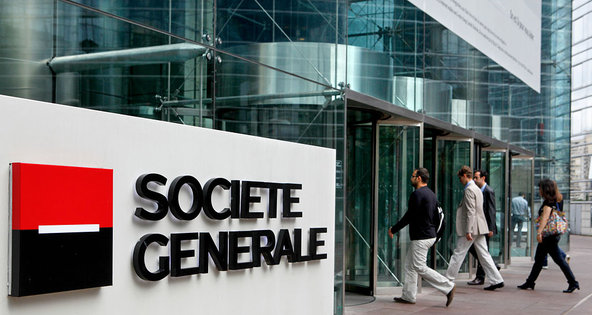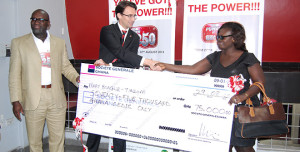 The French Bank Société Generale which was based in Ghana, held its grand draw for the "Power of 250 Re-loaded" deposit and win promotion, to reward loyal customers and also encourage the culture of savings among the public.
The draw, supervised by an official from the National Lottery Authority, marked the end of two successful phases of the Bank's campaign where it gave participating customers the opportunity to win several prices. Finally, it's a customer of Adum Branch in Kumasi, Mr Suleiman Y. Zachariah, who won the ultimate cash prize of 125,000 (US $ 38,850)Ghana Cedis.
Another customer, Mr. Reuben Larbi-Duodu also with the Accra Main Branch, won the second grand cash prize of 30,000 Ghana cedis, with Benjamin Amanor with the Madina Branch, taking third cash prize of 10,000 Ghana Cedis.
Other prizes for winning customers at the grand draw included Electric Kettles, Blenders, Microwave ovens, a 150 Liter Refrigerator, a twin tab Washing machine, a 32 inch LED digital television set and a Samsung galaxy S5 mobile phone.
The Managing Director of the bank, Mr Gilbert Hie, congratulated all the winners and those who participated in the promotion, and said the Bank believes in building a team spirit at every instance together with its customers, to achieve an equal goal of becoming the leading financial institution of the 21st Century.
He said the Bank provides a wide range of services to its Corporate, Retail and Small and Medium Scale Enterprises clients, with innovative services aimed at anticipating and meeting the needs of the customers.
"Our commitment to become the relationship-focused bank in Ghana means putting our proficiency into understanding and reacting to the demands of our clientele, as well as anticipating prospective needs, in addition to create real banking solutions to effectively cater for our customers", he said.