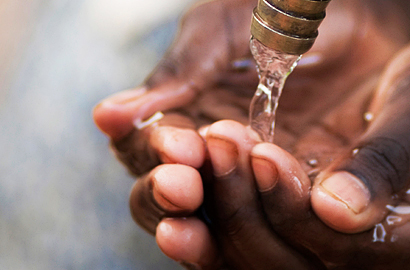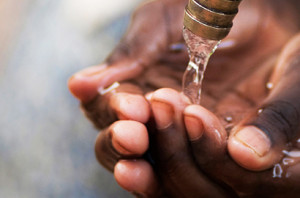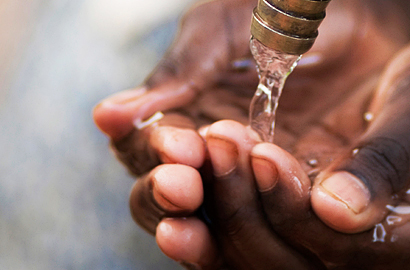 The Government of Ghana has secured a loan of $180 million from the United States Exim Bank to rehabilitate water supply system nationwide. According to Ghana's Minister of Water Resources Works and Housing, Alhaji Collins Dauda, who made this known at the meet-the-press encounter in Accra last week-end, said the project will improve water delivery in all the 10 regions of Ghana and he said, the government will use the loan to "change old and obsolete equipment by the Ghana Water Company Ltd (GWC) to provide effective drinking water to the Ghanaian people."
He said due diligence of the systems has been conducted and supply and installation will begin in 2015. Mr. Dauda said the continuous use of old and obsolete equipment by the Ghana Water Company limited hampers the efficient delivery of potable water to the people of Ghana.
"For instance, the water treatment plants at Brimsu and Weija were built in 1920s and 1950s respectively.
Again, population growth has made it difficult for such water treatment plants to meet the current water demand in the affected communities," he said.
Mr. Dauda said the Strategic investment programme of the company is aimed at rehabilitating most of the water supply systems.
The authorities had announced that almost a year the launch of a bilateral project valued at $ 110 million between Togo and Ghana. This initiative was designed to use water from the Volta Lake to set up a corridor supply between Sogakope (Ghana) and Lomé.
"All the towns and villages along the pipe route in Ghana will be supplied with potable water. The beneficiary communities in Ghana will include Akatsi, Denu, Agbozume, Aflao, Abor and Anyako and all the communities along the line to Lomé," said Mr. Dauda.
He said the African development Bank (AfDB) is providing a grant of €2.124 million for the feasibility studies, adding that six companies have been shortlisted for the consultancy services.
"also, an MOU which spells out the terms of collaboration between the two countries was signed on Friday, 12th December, 2014 in Lomé, Togo by the Togolese minister responsible for Water and myself," he said.