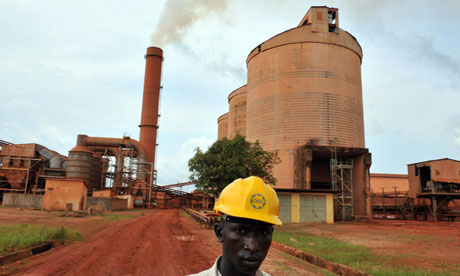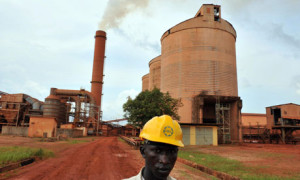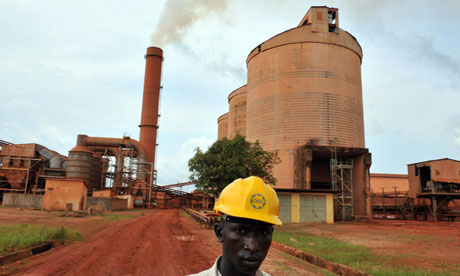 The Company of Guinea Bauxite set a production record by sending 15,239,218 metric tons of bauxite of 3% moisture for the year 2014. This extraordinary production performance driven by senior management was granted and gladly appreciated by all shareholders.
 The CBG dispatched from the 1st January to 31st December 2014, 15,239,218 tons of bauxite of 3% moisture. Achieve such a feat in production deserves a celebration in style. At the end of the year 2014, the Head office of CBG organized celebration events for all employees and their families as well as in Kamsar Sangarédi.
On this occasion, in their speeches, social partners have urged all workers to grow and develop the company strong and prosperous values. Also, they have called on all workers to respect and enforce hygiene measures imposed by the specialists to drive out the Ebola virus beyond Guinea borders.
By sending 15,239,218 tons of bauxite in 2014, the CBG has provided sufficient evidence that its rich and varied human and material potentials are ready to meet in terms of customer preference as competitiveness, attractiveness, ethics, health, safety, environmental and profitability challenges.