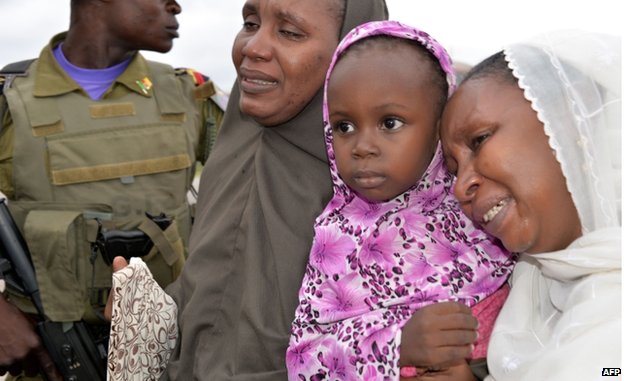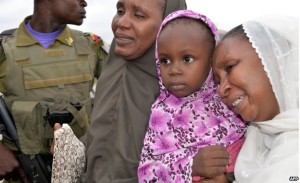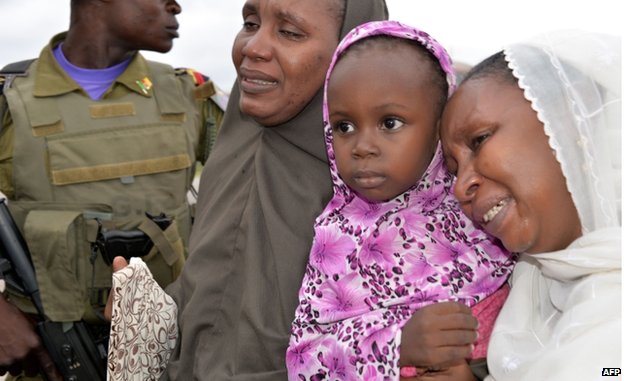 Armed men launched an operation in Cameroun targeting civilians living in the village of Mabass and its surroundings along the border. They took around 80 hostages but the Cameroonian military was able to free some of them after exchanging gunfire. Many have linked the attackers to the Nigerian extremist group, Boko haram. Chad has sent troops to Cameroon to help in the fight against the group.
According to military spokesman, Colonel Didier Badjeck, the attackers were heading back to Nigeria when the military pursued them and was able to free about 24 hostages. The number of villagers abducted by the attackers is estimated to be around 30 adults, most of them herders, and 50 young girls and boys aged between 10 and 15 years.
Some of the villagers that were able to escape said the attack happened in the early morning of Sunday. Residents of the Tourou area said that a house to house search was conducted by the attackers and some of the villagers were slaughtered. Houses were also burnt. Government spokesman Issa Tchiroma, stated that Boko Haram made the attack.
The number of people that died in the rescue operation cannot still be confirmed. During the gun battle, some hostages were able to escape while others were used as human shield by the attackers, Colonel Didier Badjeck stated.
Boko Haram has started to be a regional concern and a pan-African military troop is expected to help in fighting against the group. President Jonathan of Nigeria has often been criticized for his slow response towards the group that now controls most of north eastern Nigeria. Boko Haram has been recruiting fighters in Cameroon, Chad and Niger, and has killed more than 10,000 people.