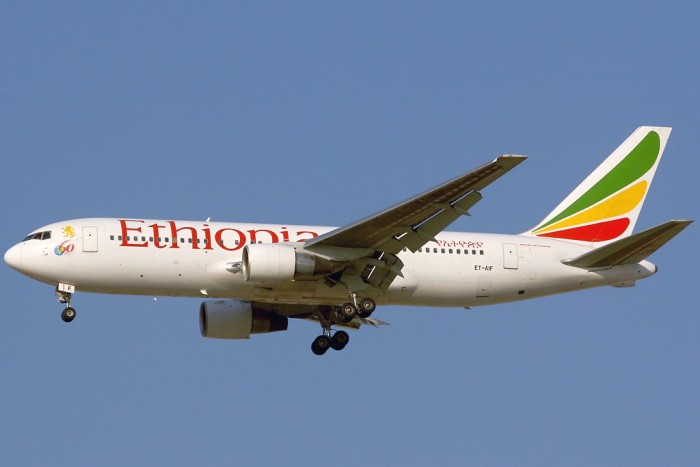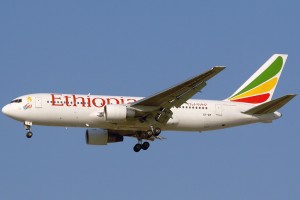 Ethiopian Airlines is planning a rapid expansion to become a leader in Africa in terms of passenger traffic; the "title" is already acquired in terms of fleet. And its rivals take them for their grade.
In a lengthy statement released on February 9th , 2015, the national airline of Ethiopia which already ranks first on a continental scale in terms of operating devices (70 aircraft), explains that after doubled in size in ten years, it wants to expand its fleet and its network "in order to widen the gap with other leading African carriers. "
The company Star Alliance will launch in effect connections to Tokyo in April and to Los Angeles in June. It will also reactivate the line to Singapore in April.
Ethiopian Airline is currently in partnership with All Nippon Airways, Asiana or Air India regarding Asia and United Airlines in the United States.
Priority Ethiopian markets are now found in Africa and Asia. "The majority of growth over the past decade has been done in Asia," says the CEO of the carrier, Tewolde Gebremariam.
With 6 million passengers in 2014, Ethiopian Airlines is one of four African airlines that have transported more than 5 million passengers per year, with South African Airways (7.1 million), Egyptair (7 million) and Royal Air Morocco (6 million).
Since 2009, the number of passengers carried by Ethiopian Airlines has doubled in six years and the company is experiencing double-digit growth while its three rival "for comparison experienced zero growth in traffic almost." And "knowing that South African Airways and Egyptair are both undergoing restructuring, passenger's traffic in 2015 will likely be below seven million." RAM is, in turn, "growing again, but is not as ambitious than Ethiopian".
So, Ethiopian Airlines believes it could in 2015 become the only African airline to carry 7 million passengers per year.
The fleet of the carrier is, moreover, growing quickly. In 2025, the fleet of the Ethiopian group (Ethiopian Airlines, ASKY and Malawian) is expected to reach 150 aircraft especially with the arrival of 12 Airbus A350s, three 737-800s, two 777F and 20 737 MAX 8.
To achieve its goal of running 150 aircraft by 2025, Ethiopian will order at least 29 other planes and at least 44 new aircraft will be required (these figures include ASKY and Malawian.